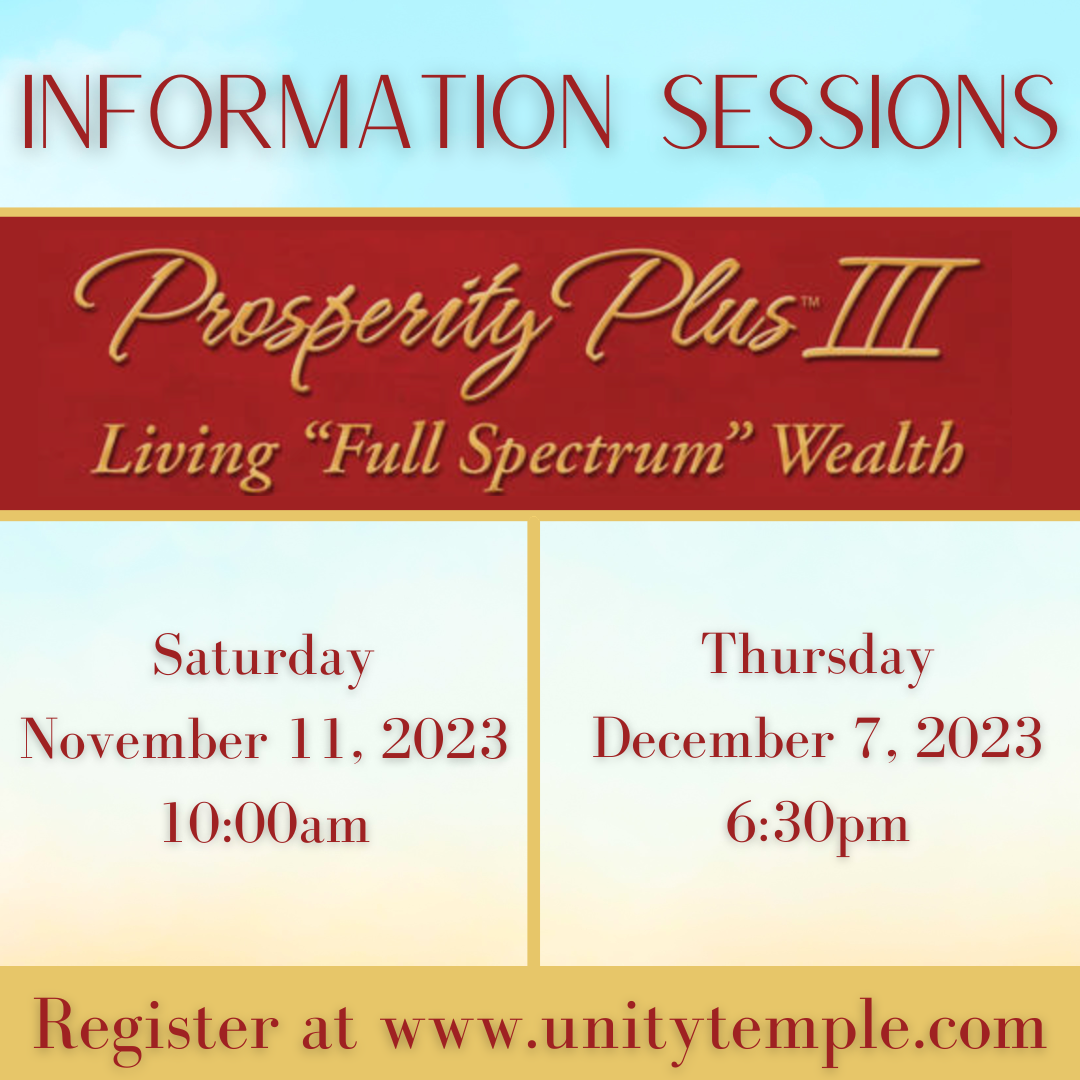 "Painting pictures in our mind of what we want serves as the foundation for greater living and greater relationships." – Mary Morrissey
Join us as we give you an introduction to Mary Morrissey's Prosperity Plus III class that will begin in January 2024. We will share with you the framework and structure of the class so that you can decide if this 7 week course makes sense for you. If you would like to sign up for the course, we will assist you in signing up for the materials.
We all want to create wealth in all areas of our life because wealth is what allows for freedom, and spirit in each of us is seeking expansion and freedom.  Come see how this course can help you.